Solar
SophSys is proud to have a long-term partnership with Pro Engineering for the supply of high quality, European made solar systems.
Heating of domestic water by solar energy is an ideal solution for energy saving.
Solar heating systems may reduce the annual energy consumption for domestic hot water heating by 50-60% on average, whereas during summer months they may completely replace conventional systems.
Design and performance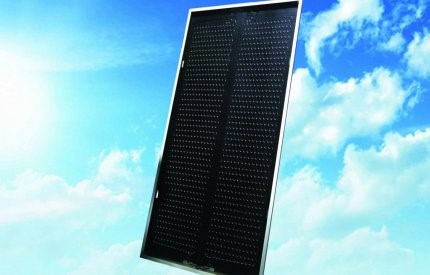 The PRO-SK1 solar collector has uniquely designed high-efficiency absorber providing high level of solar energy absorption and minimum losses in heat transfer to the working medium and minimum emission of heating energy.
Its top performance, with registered design, is a result of many years of research and testing of new manufacturing technology, enabling the flow of the working medium throughout almost the entire absorber's surface. In that way the best possible heat transfer from the absorber surface to the working medium is achieved.
The high absorption of solar energy and minimum emission of heating energy are achieved by applying a special selective layer on the absorber surface.
Various mounting possibilities
Various fastening possibilities enable easy mounting of the collector on either angled or flat roofs of residential or commercial buildings or on the various types of constructions (example: parking lot roofing). The front side of the collector is protected by solar safety glass, and the mineral wool on its rear side provides thermal insulation. The collector housing is produced entirely of aluminum sheet, enabling long service life in all weather conditions.
The collector is intended primarily for applications in domestic hot water systems and central heating systems but, with some modifications, it turns into an extremely efficient collector for heating swimming pools or for installation as glass facades.
Portable solar collector with an integrated water tank
Portable (compact) solar collector with an integrated water tank is an ideal solution for your cottage, cabin, vacation or mobile home, for campers or persons who dislike complex classic solar systems.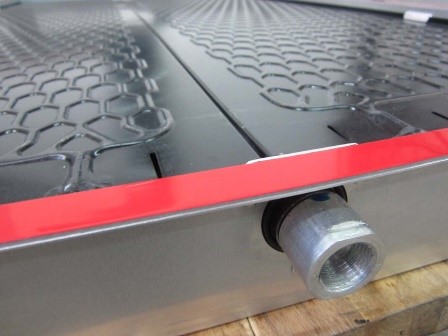 Portable solar collector operates as an autonomous independent system without any connection to the electric power network. It uses its own integrated pump and mini photovoltage panel working completely independently.
The collector is based on a PRO highly efficient patented design. Just connect your collector to the cold-water source using rapid-action couplings and the device will be ready for operation.
The collector is available in two sizes: with the surface of 1m² and an integrated 45L tank or with the surface of 2m² and a 95L hot water tank.